Meet Google Analytics 4 – What is it All About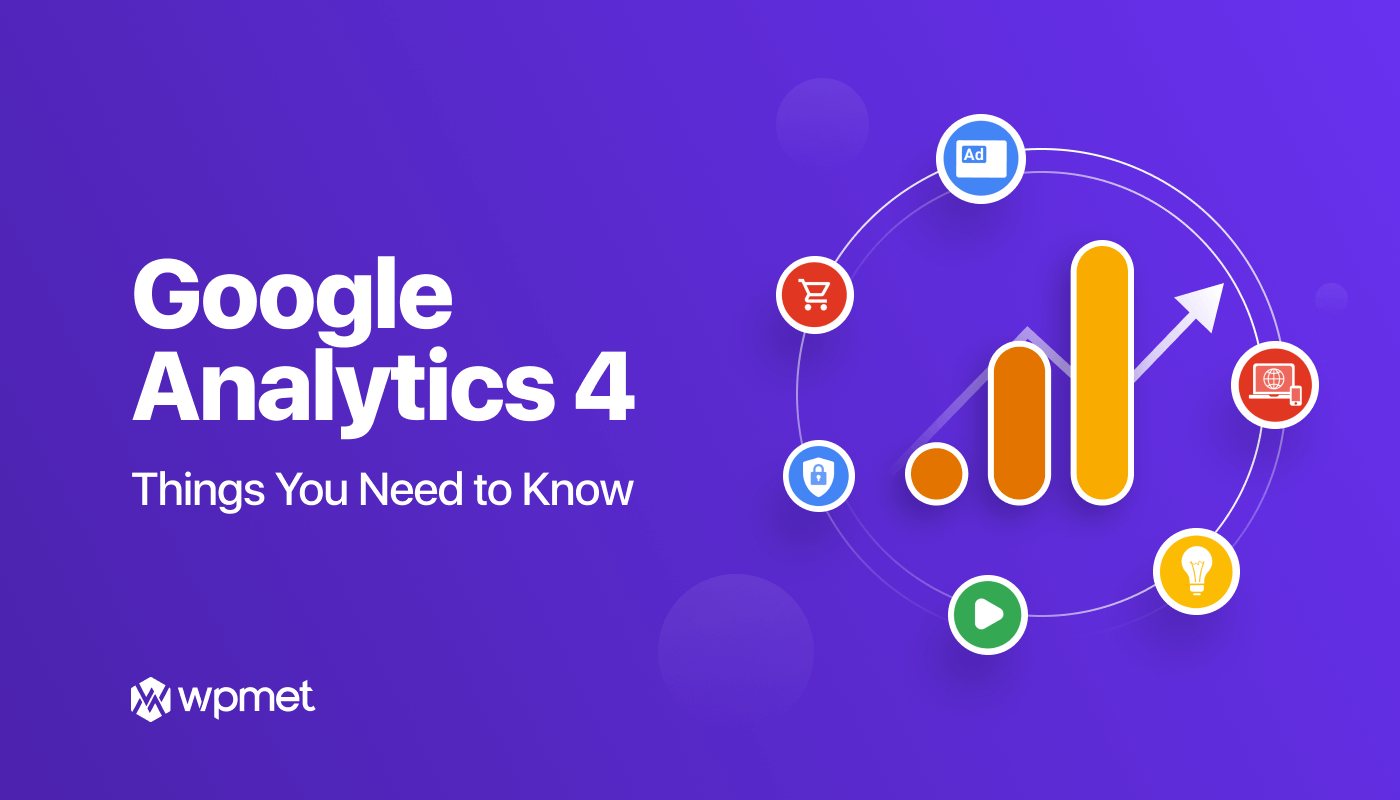 It's been more than one year since Google released the analytics version 4. Till now, google analytics users can choose between the universal version and GA4. But after July 1, 2023, the Analytics universal will no longer be available. So, it is high time to get habituated to the latest version of analytics.
If you check closely, there is not much difference between the google analytics 4 and the google analytics universal. But in the beginning, you might get confused after seeing the layout.
This blog is going to introduce you to the google analytics 4 properties and how they can be beneficial for your business.
What is Google Analytics 4 About?
Google Analytics 4 is the latest version of Google Analytics that is designed to provide more accurate and actionable data about customers and their behavior. It includes features such as a new data model, cross-device tracking, and machine learning.
Google Analytics 4 also offers several new features that can help businesses better understand their customers. These include customer lifetime value, customer retention, and customer acquisition. Additionally, businesses can use Google Analytics 4 to track conversions, leads, and sales.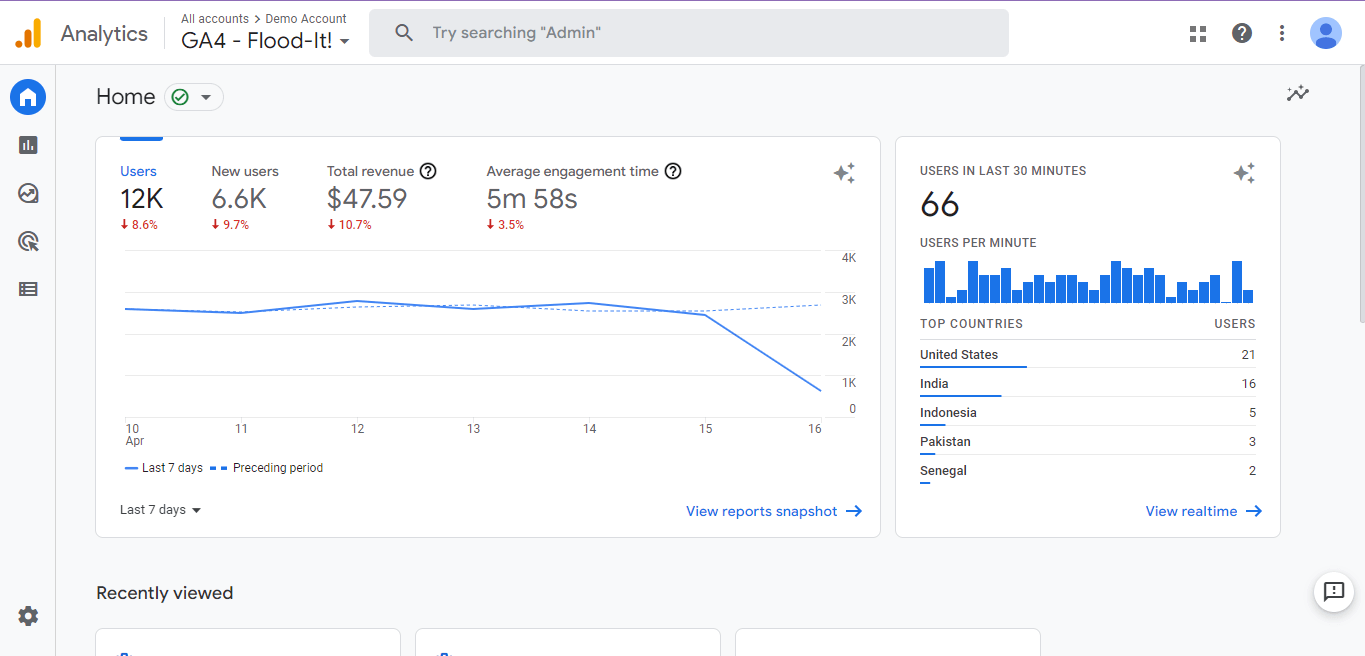 What's New in Google Analytics 4?
Some of the features of Google Analytics 4 include:
A new, unified data model that makes it easier to collect and analyze data
A new, flexible event-based data collection model
A new approach to the user-based and session-based measurement
Enhanced data processing and data quality controls
A new reporting interface with flexible reporting options
New ways to visualize and analyze data
Integrated machine learning that provides insights and predictions
How to Set Up GA4 (Google Analytics 4) for a Website?
You can migrate to GA4 whether you have an existing google analytics account or a new account.
Migrate to Google Analytics 4
If you don't already have an Analytics account, your first step is to create one. It is simple to do like creating an account on any other platform. Visit google analytics' official website and log in with the email address that you want to use for google analytics.
Now go to the admin section from your google account in the Account column, click Create Account. Provide an account name and configure the data-sharing settings to control which data you share with Google. Now if you want to add any property (website, blog, apps, or any other web application), click Next to add the first property to the account.
How to Add Google Analytics 4 Properties
If you have successfully created a GA4 account or migrated your old account to GA4, now you might want to add Google analytics 4 properties. It is easy to do and you can create the properties from the admin dashboard. Follow these steps to create properties:
Step 1: Go to the Google Analytics dashboard and hover to the admin section from the lower left.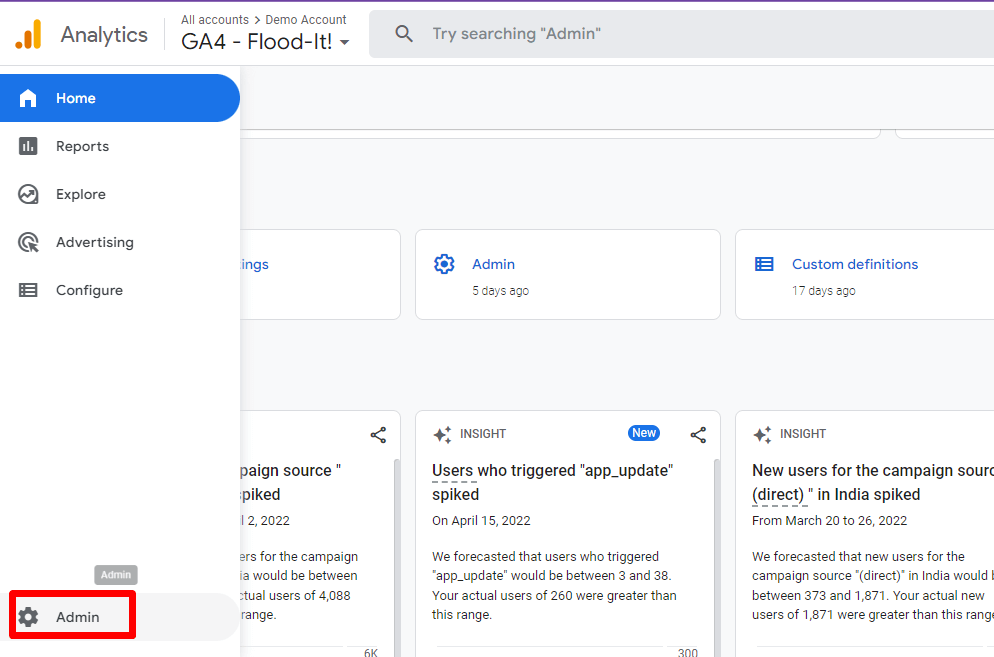 Step 2: From the Account column, select the account you want to create properties for. If there is only one Google Analytics account, that will be selected by default.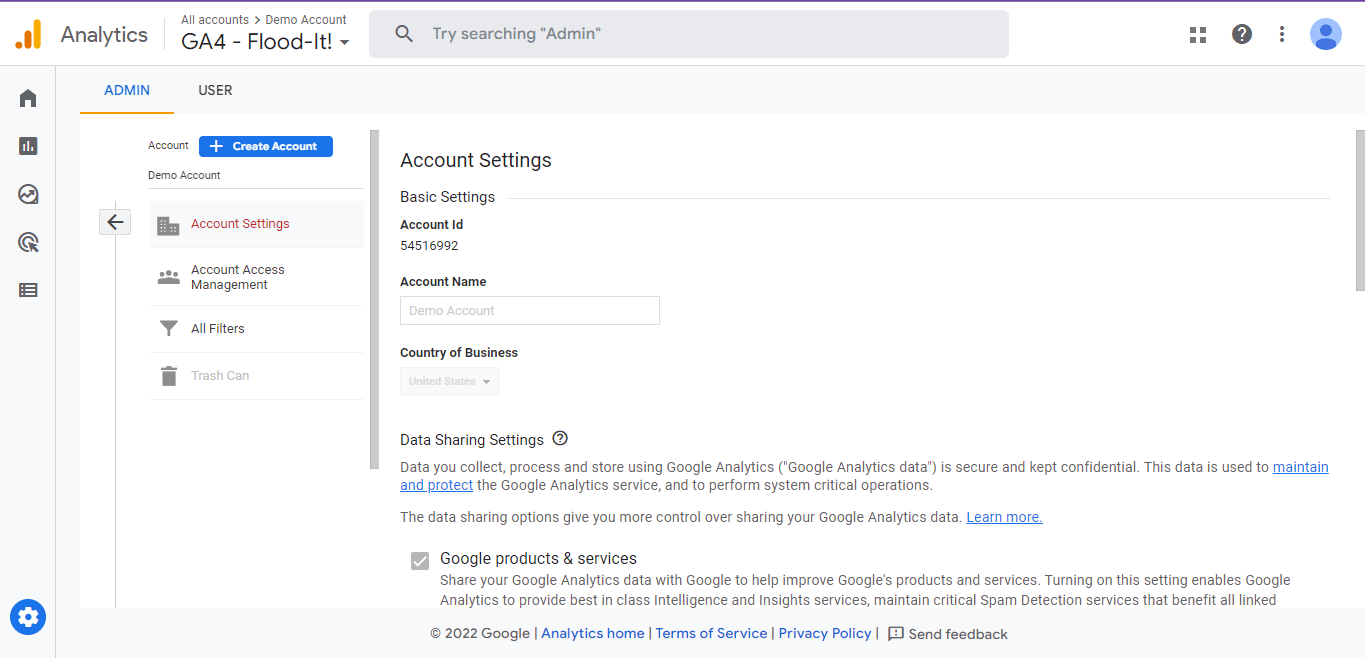 Step 3: From the Property column, click GA4 Setup Assistant. It will guide you through the process. Then click on Get started under "I want to create a new Google Analytics 4 property'.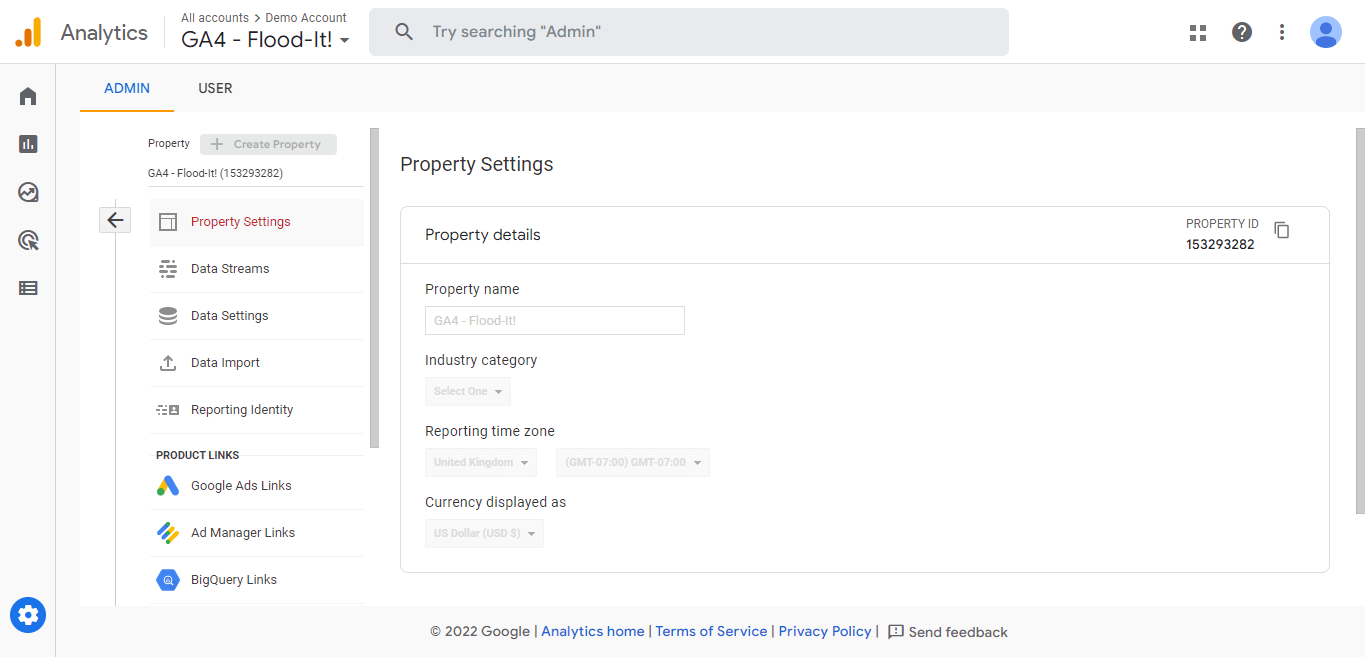 Step 4: Now enable data collection and set the tags as you used to set up in Google Analytics.
Step 5: Finally, click on Create Property. It will create new GA4 property and will copy the name, website URL, timezone, and currency settings.
There are different customization options that you can choose for the properties — to track the audience conveniently. It will help you to increase page views for your website.
What's missing in GA4
Google Analytics 4 is meant to be more helpful for users. Still, you might feel there are some issues. Though those issues are not going to impact user experience much, you should have the idea before migrating to the GA4.
The new design
The first noticeable thing in GA4 is its new design. Users who have migrated to the GA4 have found it a bit difficult to navigate. You can't adjust the width of the column or some other areas. It, however, will feel flexible once you start using it.
Limited IP filtering
You won't get an unlimited IP blocking option in GA4. The number is limited and you need to block IPs precisely so that you don't lose your quota.
Doesn't have a recurring email notification option
You can't set up recurring email reports in GA4. Recurring email notifications can save you a lot of time and ensure your clients get their reports on schedule without having to do extra work. But while we miss regular email reports, you can set up other recurring alerts that will be sent to your email.
There is no views option
In the Google Analytics Universal version, there is an option called view. It helped users to set multiple 'views' options for a single property. But there are no such options in the updated version of Google analytics.
Some reports options are missing
In the Google Analytics universal version, there were some reports generating options. But in GA4, you won't find those reports. For instance, the Google Analytics universal used to have a report option named behavior flow report, which is not available in the latest version. But the fact is, there are alternatives in the latest version.
Want to increase conversion rate for your website? Then you need to perform Conversion Rate Optimization. Check the 👇👇
Google Analytics 4 Benefits
We have discussed different aspects about the new version of Google Analytics 4. Now let's see why you should migrate to the latest version and what are the benefits of it.
With the GA4, you can analyze user engagement in a better way. That will help you to make better decisions.
Customer journey analytics is improved and that is more helpful.
The GA4 gives better visualization of user behavior and the reports.
It ensures more privacy for the user end and webmasters don't have to worry much about it.
Get powerful audiences to start your ad campaigns and get better ROI.
Simplified goals for campaigns and events that help to run new campaigns smartly.
Google Analytics 4 vs. Google Analytics Universal
Wondering what are the core differences between the GA universal and GA4? Well, in the latest version of Google analytics, some layouts have been changed. But there won't be any loss of data.
Also, the latest version features some advanced tracking systems that will help you to collect user data precisely. Another fact is that the GA4 version emphasizes the GDPR complaint.
Final Words
The overall discussion regarding Google analytics 4 made it clear that you won't miss much. The tool just replaced some of the old features and included new ones to make it more convenient. Though it might feel hard to get habituated to the latest version, after a few days of usage, you will find it convenient.