Best Lottie Animation Plugin for WordPress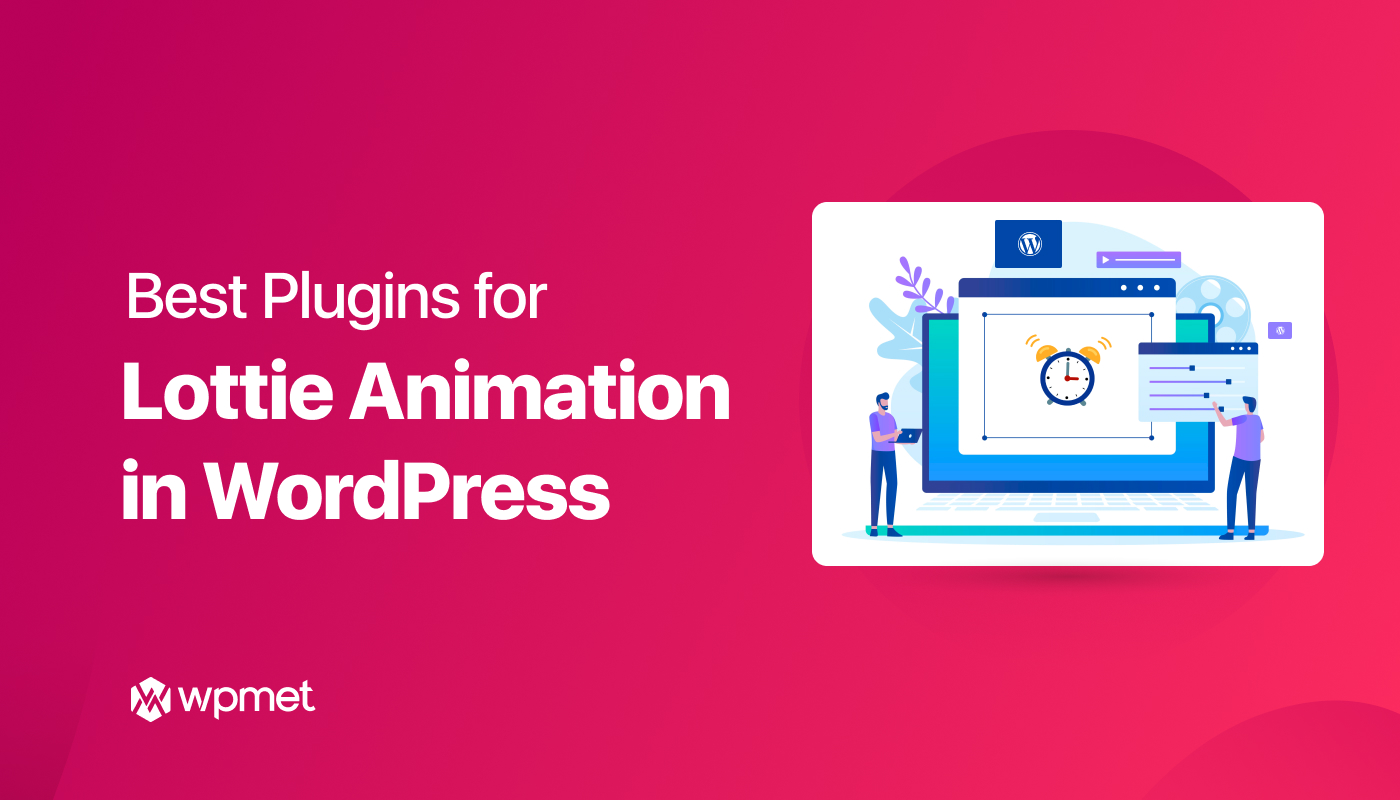 Do you want to integrate the best Lottie animation plugin to your WordPress website quickly and easily? Or are you puzzled as to what a Lottie animation is and how beneficial it will be for your store?
This post will be helpful to you whether you already know what Lottie animations are or have no idea what they are.
In the beginning, we'll define Lottie animations and describe how they might be a helpful tool for your WordPress website. After that, we'll walk you through installing WordPress Lottie animations on your website.
So let's get started… 🚀
🤔 What are Lottie Animations?
In a brief overview, Lottie makes it incredibly simple for you to create fun animations for your WordPress site or for someone else.
Since I'm not an engineer or designer, a lot of the discussion regarding Lottie confounds to me. You just really need to be aware of Lottie's ability to make adding animations to WordPress simple and easy!
✅ Here are some of the creative Lottie animation examples:
🧐 How does Lottie Animation work on WordPress?
Lottie animations use JSON as their format, as I already mentioned. This essentially means that they function differently from "normal" animated images or GIFs. Instead, they're a sizable code file that resembles this: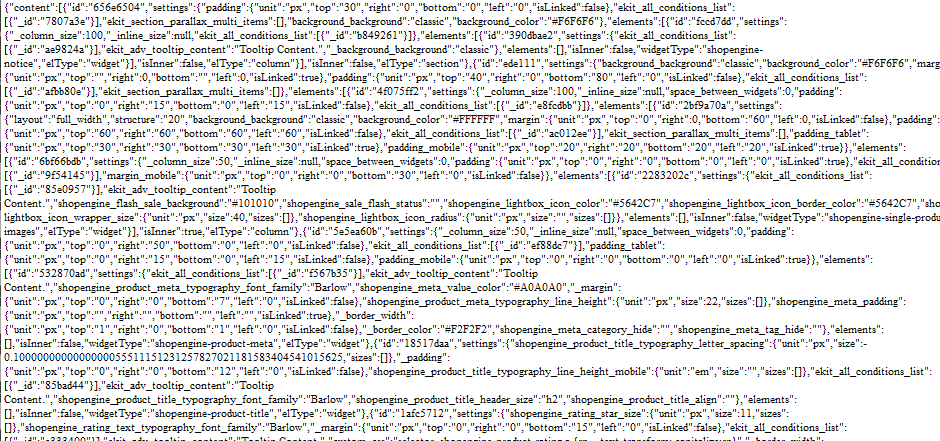 Yes, the amazing animations on the front end of your site are created by this enormous amount of seemingly random JSON code, fascinating right?
🔔 Want to Update your WordPress PHP Version in just 3-simple steps?


A WordPress site is powered by PHP, a programming language. As PHP is the most important component of a WordPress site, the PHP version has a significant impact on the site's security, speed, performance, and SEO ranking | Learn more
But unlike GIFs, you can't merely add Lottie animations to your website because you need to use this JSON format.
It's better to get one Elementor plugin that has multiple functionalities. Which will help your website to work faster and will also save a lot of your money!
⭐ Best Lottie Animation Plugin for Elementor, WordPress:
Now we will jump into a quick list of the best Lottie animation plugins for the Elementor website.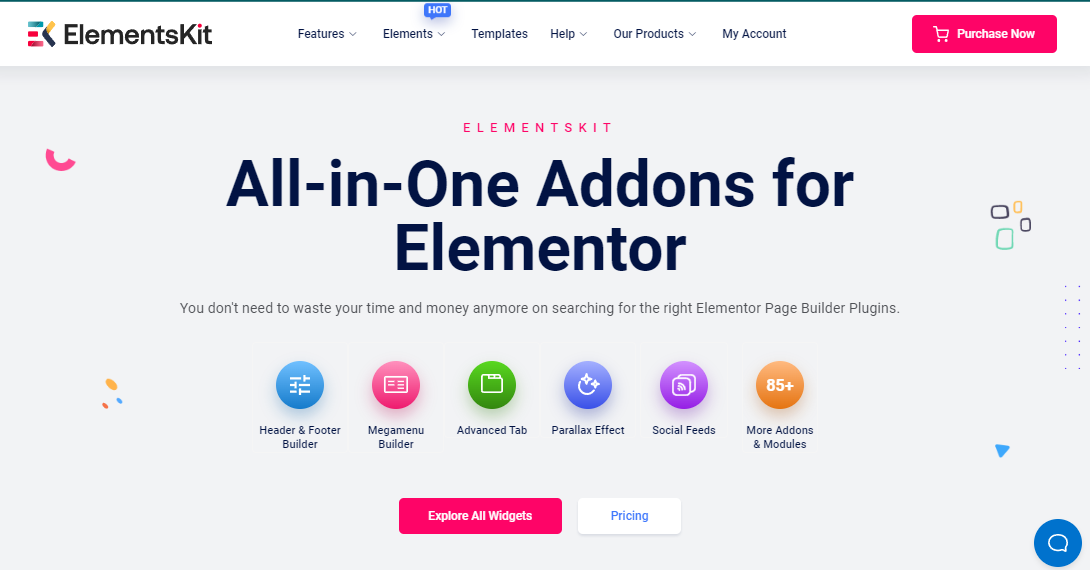 And its Lottie animation widget can improve your site's engagement and user experience drastically. Adding amazing Lottie animations to your Elementor website is much easier than ever with ElementsKit. In contrast to other elementor plugins, our aim is to give you the means to accomplish your goals quickly and effectively.
Also popularly known as one of the most well-known Elementor all-in-one addons. ElementsKit powers hundreds of thousands of websites all around the world.
Watch ElementsKit Lottie animation widget in action 👇 below:
✅ Key features of ElementsKit:
Drag and drop builder with Elementor
Mega menu/Vertical menu builder
Has 45+ pre-build header-footer templates
Includes 500+ ready sections
Parallax effect and sticky content
Image gallery, lightbox, and many other
It offers 75+ free and premium widgets, 45+ Pre-designed Header-Footer templates, 35+ ready pages, and 500+ ready blocks or sections, and the numbers are increasing rapidly.
Even the free version of ElementsKit comes with tons of widgets, extensions, and services that will surprise you. There are 42+ free widgets (including Lottie animation) and extensions, free templates, and section blocks, with regular updates.
ElementsKit for Elementor is fully compatible with any theme and plugin. For any confusion, their online 24/7 support center can assist you anytime!
🔥 Quick Info

● Total downloads: 700,000+
● Price: Starts $39/year (single site)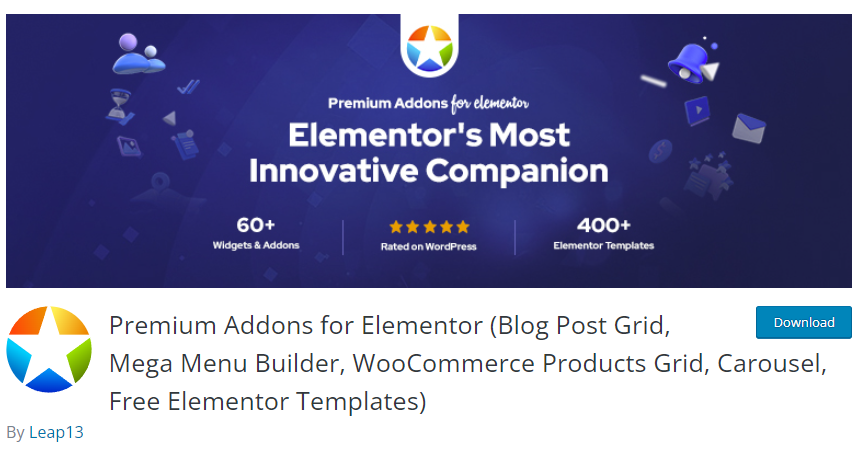 With Premium addon, you can get the help of 400+ pre-defined Elementor templates and 60+ highly customizable key modules and widgets, and you can construct sophisticated websites faster and without any coding knowledge.
The free version comes with 20+ Fee Elementor widgets including Vertical Scroll, Grid, Carousel, Banner, Google Maps, and others.
✅ Key features of Premium Addons:
Easy to use page builder
20+ free widgets
30+ premium widgets
​Image scroll
Lottie animation customization
Despite the Free version, the Premium version comes up with 30+ widgets such as Image comparison, Media Grid, Pricing Table, and many more.
🔥 Quick Info


● Total downloads: 500,000+
● Price: Starts $39/year (single site)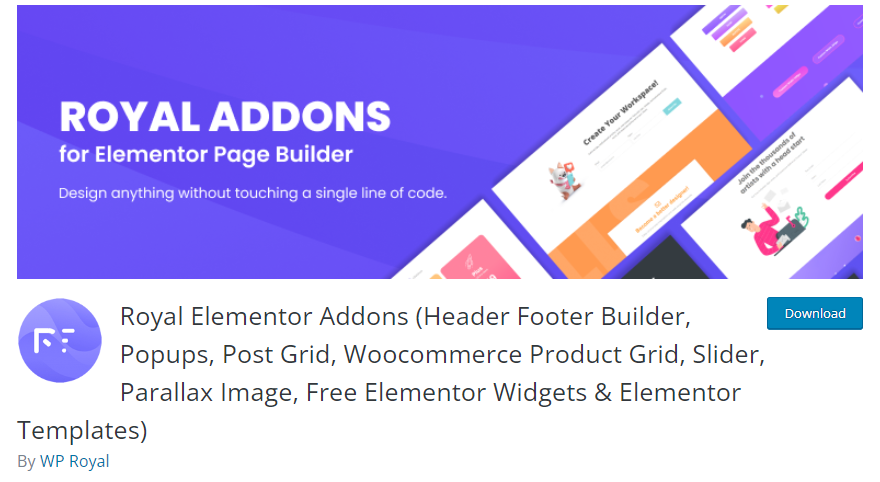 The most adaptable, logical, and user-friendly Elementor Page Builder addon is Royal Addons. It includes 50+ widgets, 40+ Elementor Template KIT (Growing Each Week), a theme builder, an elementor woocommerce builder, a popup builder, premade widget blocks, and elementor extension widgets.
You can quickly add Elementor Lottie Animations to your Elementor pages with the Elementor Lottie animation widget.
✅ Key features of Royal Elementor Addons:
Header Footer Builder
Post Archive template builder
Single Post template builder
20+ Premade Popup Templates
Elementor Parallax effect
If you want to create your website with minimal, simple, not that fancy widgets then this plugin is for you. And fascinating part is that with their pro version you can use it up to 1000 sites.
🔥 Quick Info


● Total downloads: 50,000+
● Price: Starts $39/year (single site)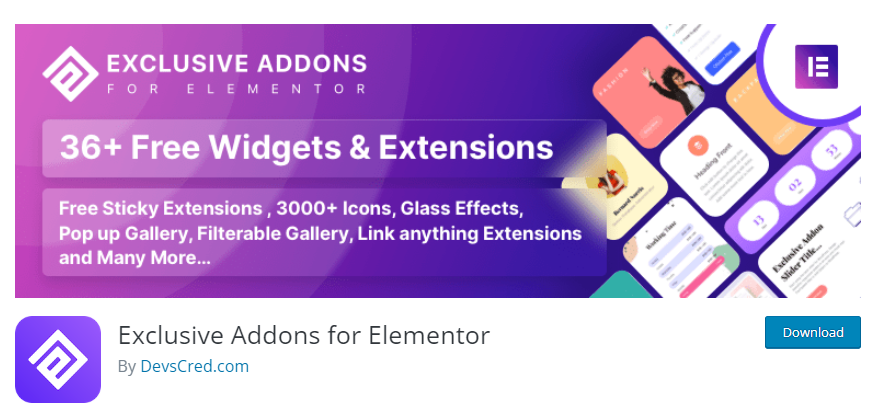 Exclusive Addon can give you the most cutting-edge and stylish design with the free version you'll get 39+ widgets and extensions, on the other hand with the Pro one you'll get 69+ widgets and extensions. for your Elementor page builder experience. It is downloaded by a couple of thousands of websites that are doing fantastic in their sectors.
✅ Key features of Exclusive Addons:
Has 3000+ free icons
Incredibly customizing option
Free image magnifier elementor widget
Image comparison, testimonial widget
Accordion, dual button, etc
Its Lottie animation widget for the Elementor page builder can truly help you stand out from the competition and dazzle your website's visitors.
🔥 Quick Info


● Total downloads: 30,000+
● Price: Starts $39/year (single site)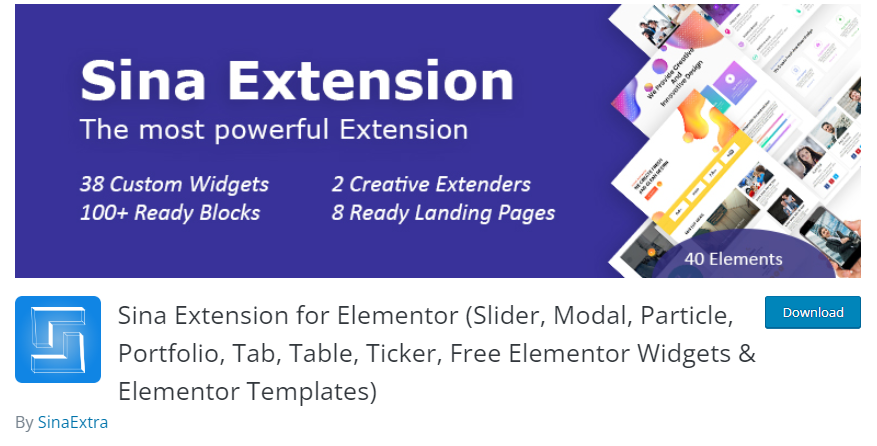 You may use the Sina extension to quickly and easily create the page, Lottie animation, and display your stuff much better. You'll think it's one of the best addons for Elementor after using it.
✅ Key features of Sina Extension for Elementor:
40 free elements
Options panel for enable/disable elements
100+ Fully Responsive predefined blocks & pages
Easy to use
It has 2 unique extenders as well as 38 fast and practical widgets. Also will assist you in creating minimal, yet lovely Lottie animation on your website.
🔥 Quick Info


● Total downloads: 20,000+
● Price: Free
Conclusion
A fun approach to spice up and increase engagement on your WordPress site is with Lottie animations. It can be challenging to comprehend how to add them to your WordPress content because they are JSON files.
Do you still need assistance regarding Lottie with WordPress? Comment with your question.