Best Instagram Caption Generators for Influencers and Brands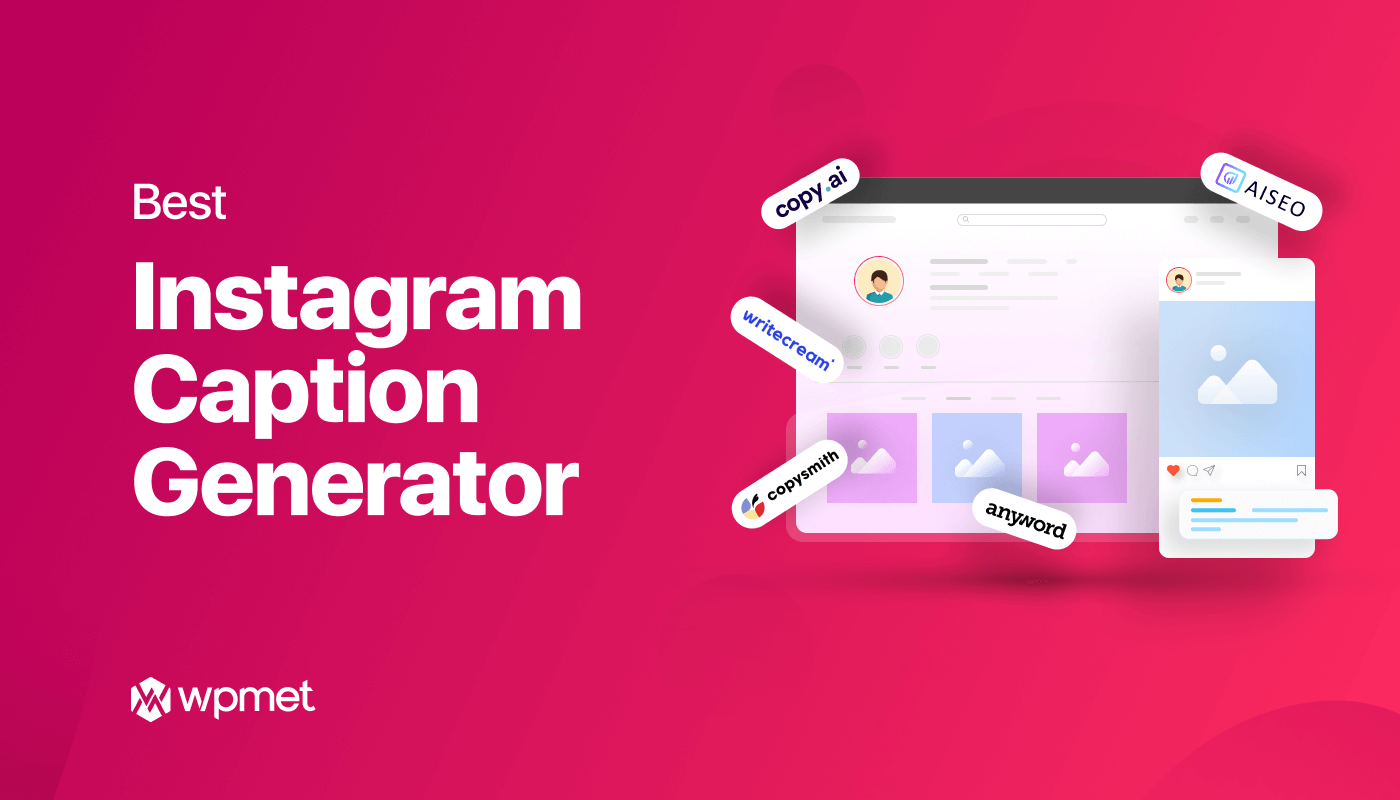 Wondering why everyone is talking about Instagram caption generators instead of doing it manually? Well, if you have hands-on experience with Instagram growth, you know how difficult it is to continuously generate new caption ideas.
Caption generator uses artificial intelligence that analyzes all the available resources and comes up with unique and engaging caption ideas.
What is an AI Instagram Caption Generator?
AI Instagram caption generators are the same as AI writing assistants. These tools use advanced language models and are trained to understand human psychology. So, when the user gives input, the tool looks for all available data and starts analyzing them to generate a caption.
Interestingly, such tools take almost no time to generate the caption. As they are already trained for certain data, the outputs remain satisfactory. With AI writing assistants, you can even generate Instagram bios.
Though the technology that AI tools use may vary, tools that use GPT-3 are used to give better results.
Best Instagram Caption Generator AI
After analyzing different AI writing tools and analyzing their Instagram caption generator feature, I finally chose the tools that give comparatively better results. Before you go through the list, remember that the series of the tools is not based on performance or quality.
This is the first tool in our list that has a dedicated template for Instagram caption. Copy.ai writing assistant has various templates to use for content generation. One of their popular templates is Instagram Captions.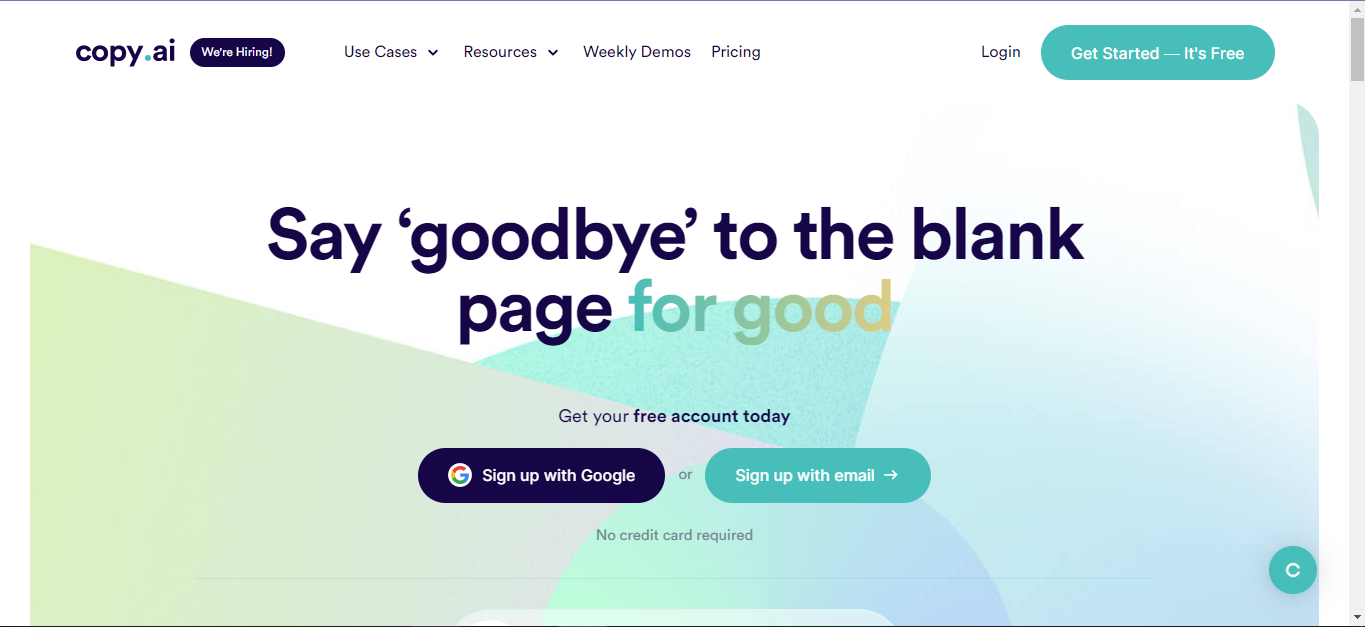 Once a user selects this template, it gives a field where the user can give input. It basically asks a question like "What is your post about?". So, users can type the topic of the post and then generate instagram captions.
The good thing is, it allows you to generate multiple instagram captions at once. As all captions won't be usable, having multiple options make it convenient. Even after generating the first draft, you can expand the result.
If you are looking for a caption generator for Instagram that creates engaging captions for brands, AISEO is a good option. Why? Because unlike most of the AI writing assistants, it can optimize the caption as well.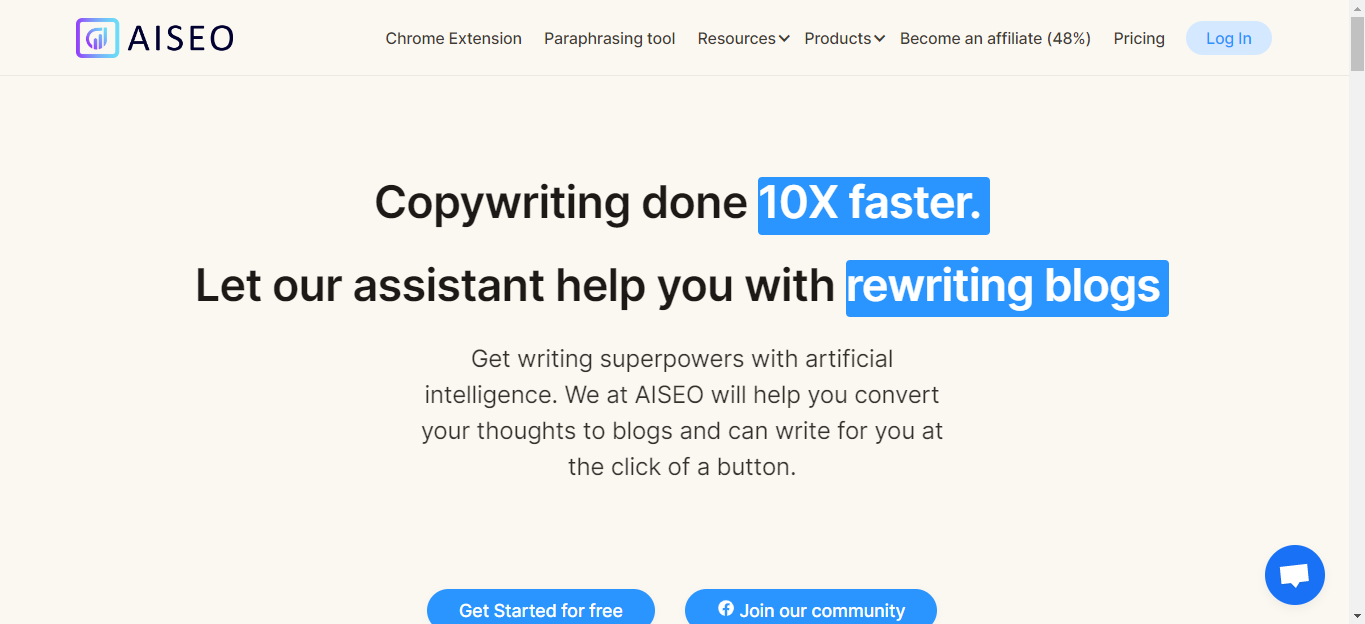 AISEO asks for the target keywords and a small description about the product. If your goal is ranking for certain keywords and promoting your brand, do your keyword research precisely and insert them in the right field.
There are some customization options for the captions. For instance, you can choose the content length and creativity level of the text.
However, the caption output is not up to the mark. In most cases, the caption will need manual editing to make it better.
If you have a great idea of writing an Instagram caption but don't know how to implement it in the copy, Anyword AI tool can help you. Instead of just a product name and brief, it actually asks for a detailed instruction.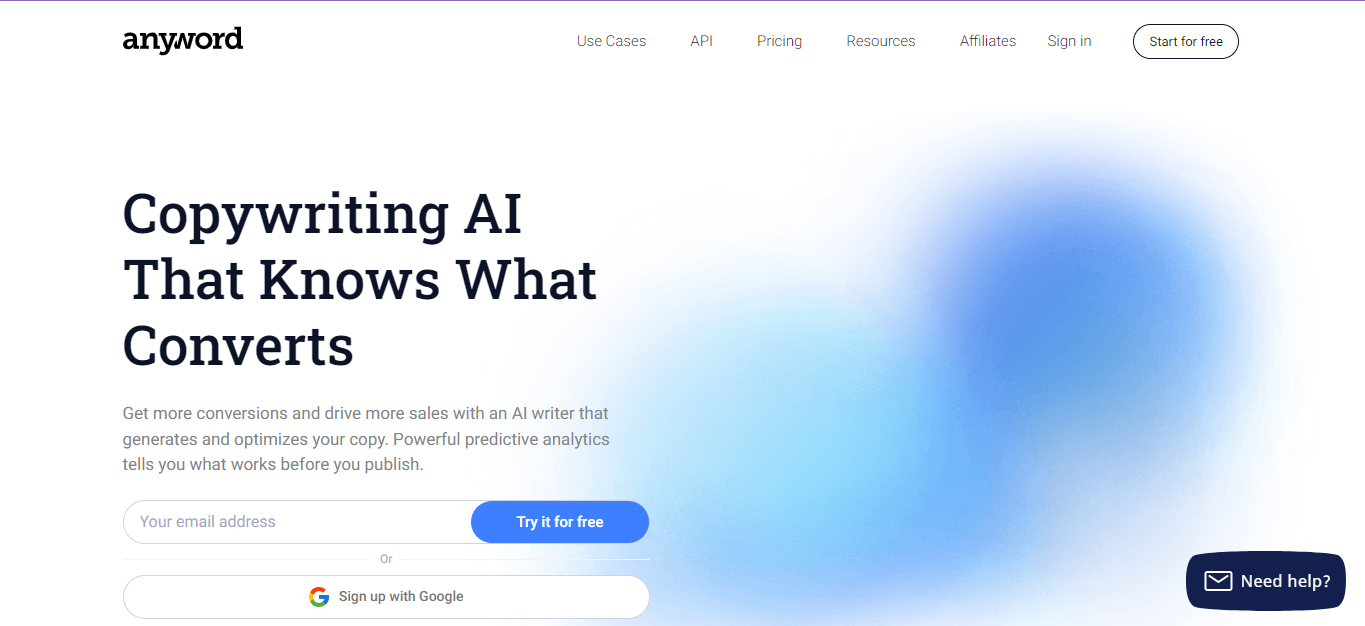 Once you are in the tool's dashboard, you can choose the instagram caption generator feature and write down your brief. The tool will generate AI powered captions for instagram in seconds.
The good thing with this tool is, users have better control over the output. It helps to save credits for AI writing and as most of the output will be usable. The best thing is, users can see multiple data for the content to understand how it is going.
For instance, it shows age groups that users can target for the content.
Most of the AI writing tools generate Instagram Captions that are like regular posts. But when you are considering giving ads with your Instagram posts, give Copysmith a try. It comes with a template named 'Instagram Ad' that allows users to create a post caption for advertising with Instagram.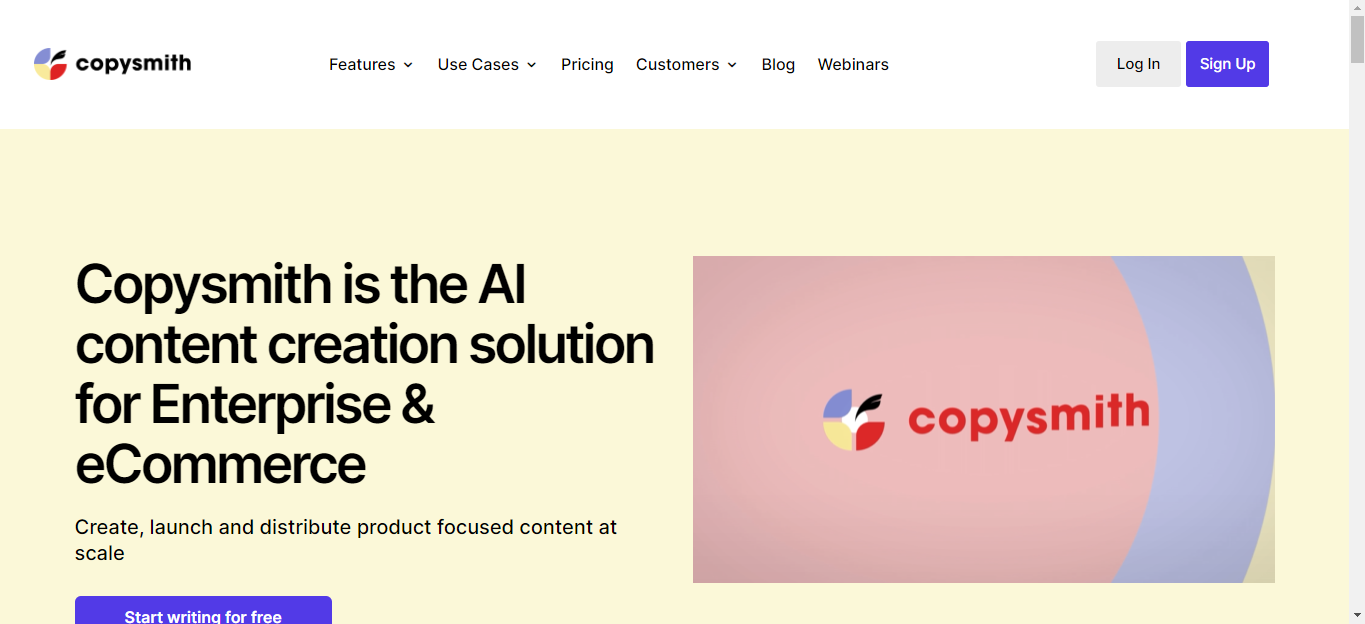 There are various settings inside the tool's dashboard for customized results. For instance, users can choose the tone, language, and creativity level while generating the outputs for ads.
Moreover, you can put the brand's name, product description, and keywords. Putting keywords in the ad increases the chance of getting organic reach. The user interface is easy to understand and beginner-friendly as well. 
Nichesss is comparatively a new AI writing assistant in the market that has an Instagram Caption generator. By providing the topic of post and the tone, you can instantly get the captions for Instagram.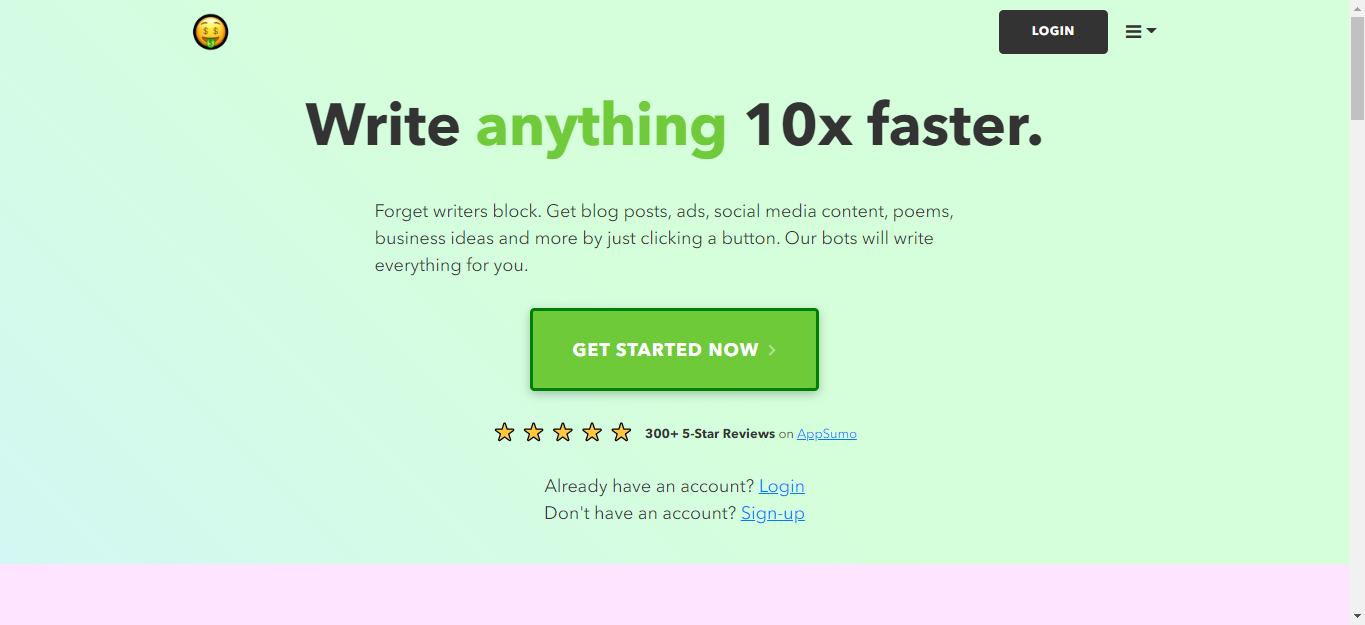 While generating a caption, you can customize it by choosing the settings. As the tool suggests multiple languages, you can select different languages for the output.
Frequently Asked Questions
Have more queries regarding Instagram caption generator? Then check the following questions and answers.
To make a catchy caption for Instagram, you need to write a super engaging first line that hooks the users. In the next few sentences, you can describe a story that sounds interesting to the audience.
In simple words, you need to write something users want to know. For instance, if you are a cyclist, you can come up with a small story about your morning ride. If you are trying to promote a brand, try to write a story that reflects your brand's voice.
If you use the right AI tool to generate the Instagram caption, you can expect good results. Make sure that you are not picking a random output from the AI tool. Instead, check them and find out which one sounds more like a human and has potential to grab the audience's attention.
If your Instagram captions maker allows that, you can go for it. However, there could be some potential security risks when you are giving access to third-party tools. Keep that in mind while you are giving permissions to the tool.
Wrapping up
So, you got the list of best Instagram caption generators. It's your turn. Choose the AI writing assistant that you liked most and start generating engaging captions for Instagram. However, you should always check the output from the tools before using it for your account. Do some modifications to the captions if needed.