Getting started with Reset Button for Elementor Pro #
With ElementsKit Pro, now you get a new form field type as "Reset Button". As the name suggests, with this field you can clear all the filled forms in just one click.
How to add reset button in Elementor Pro Form using ElementsKit #
You can easily add a reset button on your Elementor Form using ElementsKit Pro. Check out the easy steps to add a reset button on your Elementor Pro form.
Step 1: Enable Reset Button For Elementor Pro Form Module #
The first step is to turn on the Reset Button For Elementor Pro Form Module. For that, navigate to ElementsKit ⇒ Modules ⇒ Turn on the toggle button of Reset Button For Elementor Pro Form, and finally, click on Save changes.
Step 2: Create a new page and edit with Elementor #
First, step is to create a New Page. For that, Navigate to WordPress Dashboard ⇒ Pages and click on Add New.
Now provide a Title, choose Template as Elementor Full Width, and finally click on Edit with Elementor to edit the page.
Step 3: Drag and Drop Form widget of Elementor #
Search for the Form widget. Once you find the widget simply just drag and drop the widget to create a form in Elementor. The default form that Elementor provides has three fields: Name, Email, and Message.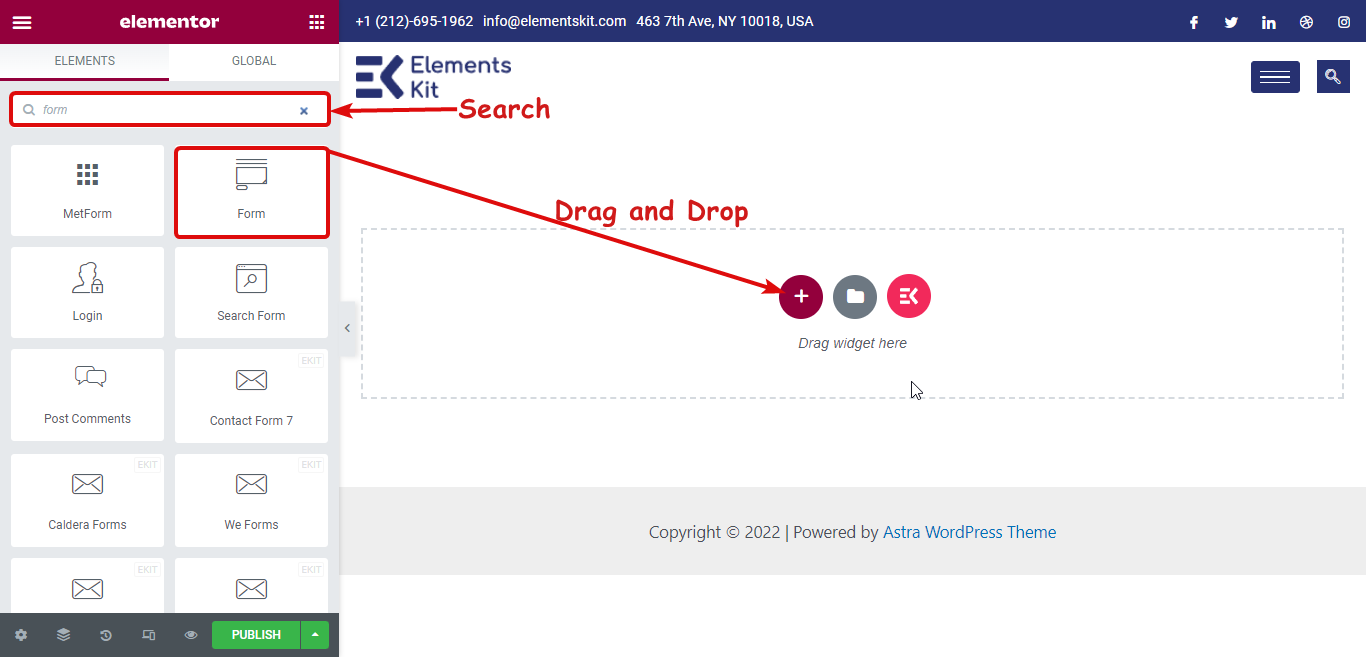 Step 4: Add the Reset button #
To add a reset button click on the + ADD ITEM to add a new field.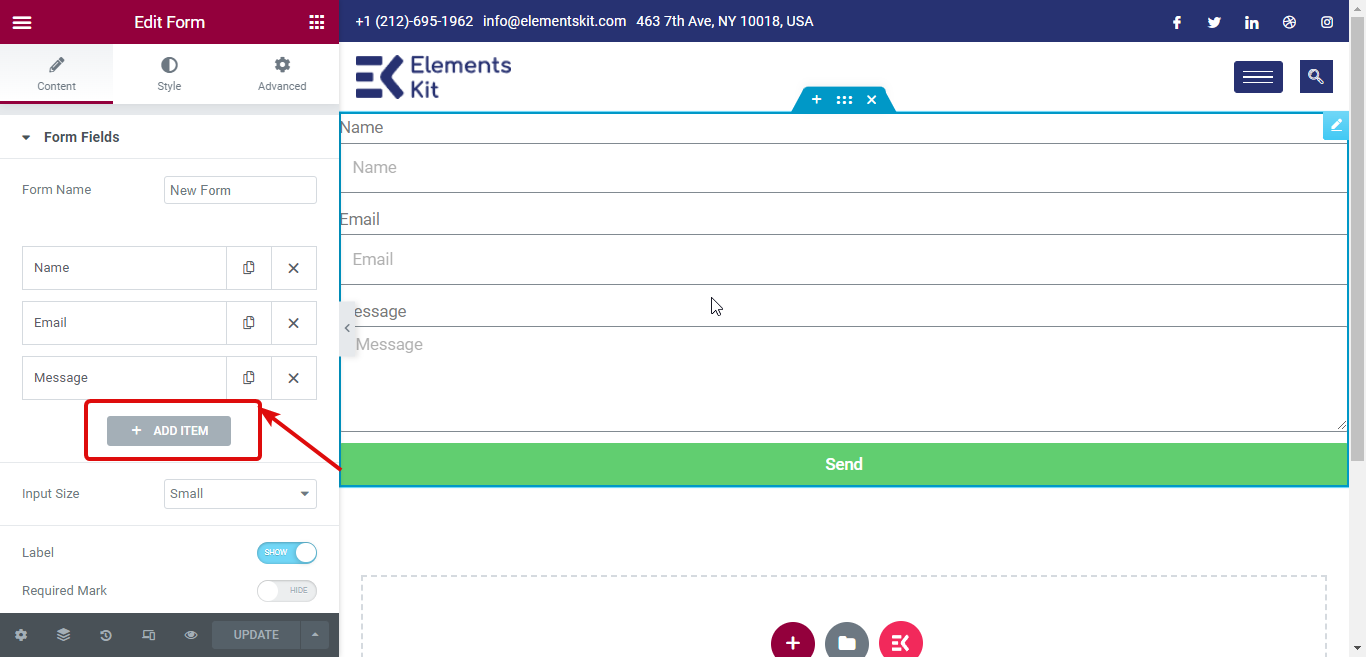 Now from the Type dropdown choose Reset Button. Then, provide a label.
Step 5: Style Reset Button #
To customize the style of the reset button, go to Style Tab and Expand the reset button tab. Here you can change styles for both normal and hover view. For normal view, you can customize
Background color
Text Color
Typography
Border type
Width (border with if you choose to have a border)
Color
Border radius
And text Padding
For the hover view, you can customize the Background color and Text color.
Step 6: Publish and Preview #
Once you are done customizing the reset button, you can publish the form and use it with an attractive reset button.